Phinney Primary Care and Wellness
WE ARE NOW USING OUR NEW ELECTRONIC HEALTH RECORD SYSTEM - ELATION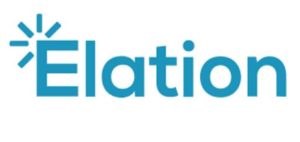 The new patient portal is called ELATION PASSPORT.
We are sending out email invites for the patient portal in batches. If you have not received an invite yet, and do not want to wait please email Amna at officemanager@phinneypcw.com.
Primary Care Reimagined
At Phinney Primary Care & Wellness our goal is to partner with you to provide personalized, high-quality medical care. We value our relationship with each of you and strive to provide easy access to your provider with low wait times and same-day appointments when requested. We employ a holistic treatment approach and take time to listen and respond to your concerns.
About Us
We are independently owned. Our patients may go to any specialist, imaging center or hospital.

Your office visits are 30 or 60 minutes via telemedicine or at our clinic. You spend ALL of that time with your Provider.

We take our own call after hours. When you call at night you talk to us, not a nursing service.

Access to our secure messaging system. You have direct access to your medical chart; lab results and you may communicate with us electronically.

Our doctors have been practicing in the area for over 15 years. We are well rooted and dedicated to serving this community!
Wellness and prevention are at the core of primary care medicine. As primary care providers we believe self-care and wellness are the best ways to prevent illness.
Annual wellness visits allow screening for illnesses and disease before they develop.
We follow evidence-based recommendations for cancer screening, chronic disease management, and vaccinations.
Our holistic practice style considers the relationship between mental and physical health.
We take the time to listen to each patient to create an individualized health plan that caters to each patient's genetic and environmental risk factors
Full spectrum of women's health, excluding OB care
Gynecologic, menstrual and urinary concerns
Contraception and family planning
Bioidentical hormone replacement therapy (bHRT)
Elizabeth Goldberg ARNP PhD offers bHRT counseling
Well Child Visits
Sports Physicals
Vaccines
Peter Grote has a special interest in Pediatrics
Travel medicine counseling
Travel vaccines: Hepatitis A, Hepatitis B, Yellow Fever, Oral Typhoid
All recommended pediatric and adult vaccines
Diabetes, Hypertension, Hyperthyroidism, Asthma, Eczema, Hyperlipidemia and Arthritis management
When indicated, we will refer to the best specialists in the Puget Sound area
Elizabeth Goldberg, PhD. ARNP has a special interest in dietary management approaches for many chronic diseases including Type 2 Diabetes
Anxiety, depression, panic disorders, bipolar, PTSD and ADHD
Risa Cole, DNP ARNP NP-C PMHNP-BC is a nurse practitioner with dual board-certifications in Family and Psychiatric Mental Health. She specializes in treating Depression, Mood disorders, Anxiety disorders, and ADHD. 

Risa

has always taken an integrative approach to health care and is passionate about nutrition. She has completed a Certificate of Training in Integrative Functional Nutrition from the Institute of Functional Nutrition Academy and Dr. Drew Ramsey's Nutrition for Healthcare Providers.
Starting in Fall 2023, we will be asking all patients to have a valid credit card on file with us.Your credit card information will be securely kept in our billing…
Read More
We are on Instagram!
Follow Us  @Phinneypcw 
For updates and more!
Find Us At
6804 Greenwood Avenue North
Seattle, WA 98103